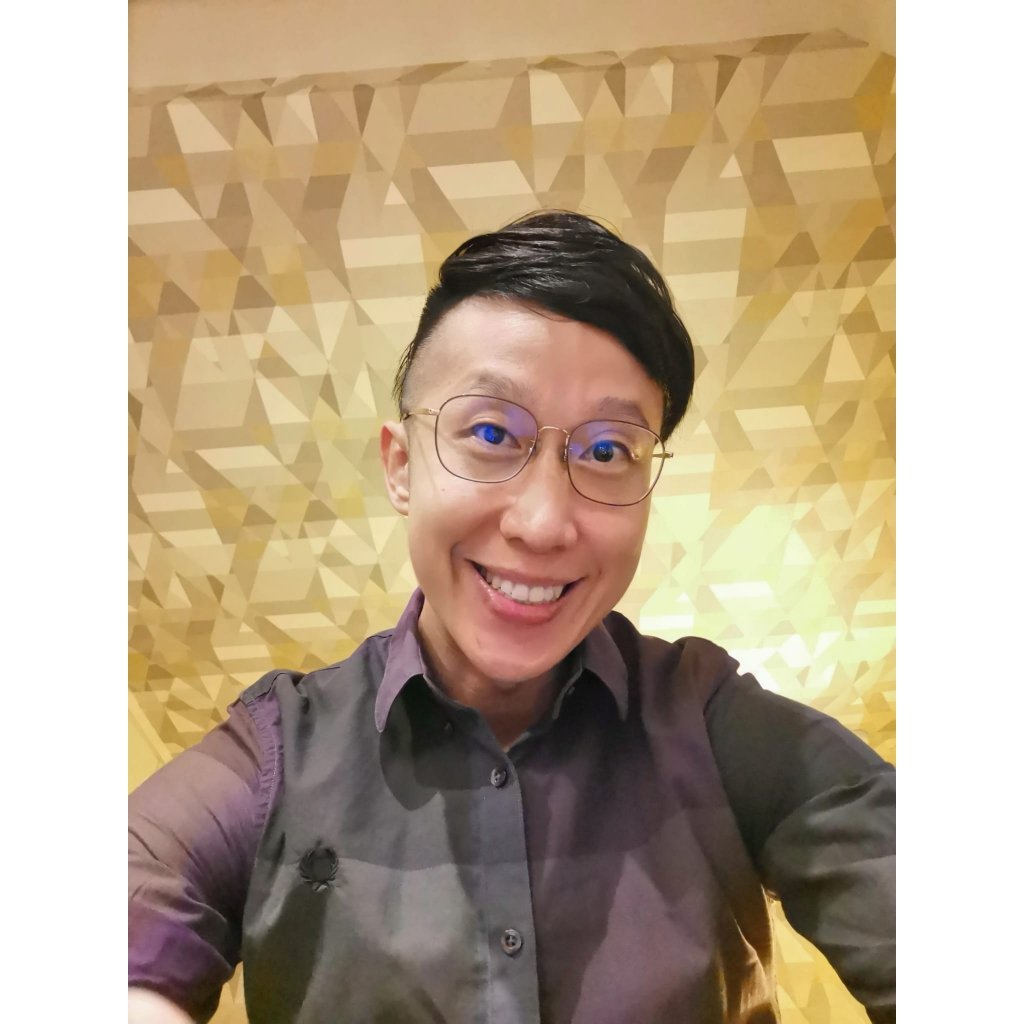 Having worked in the healthcare industry for more than a decade, Mr Goh Huai Zhi's passion for helping people has never stopped.

Huai Zhi is a principal speech therapist at a local hospital and sees patients in various stages of recovery – some in such severe conditions that they can soften even the toughest of hearts.
The importance of practice
In his daily work, he sees patients who have issues with swallowing, speech and language, voice and spends his time teaching and developing clinical processes in an acute hospital setting.
At the hospital, Huai Zhi also meets many patients who have aphasia – a communication disorder acquired after an injury occurs in the brain responsible for language.
According to him, recovery is usually not linear. From his clinical experiences, most changes happen within the first 24 to 48 hours, after which improvement can appear to slow down or even plateau.
He shared: "Even now, neuroscience is still unable to explain precisely how information is stored and processed in the brain. What we do know, however, is that there are nerves that connect the various parts of the brain tissue. When these pathways get disrupted, aphasia can occur.
"When we practise, we provide stimulation that strengthens the pathways – either by forming new connections between the nerves or encouraging repair of tissues at the damaged areas. By not doing so, there is a missed opportunity for the brain to 'rewire'.
"We have to bear in mind that sometimes given the right stimulation at the right time, changes can happen as well," he added.
Navigating the healthcare system
A person with aphasia may have trouble speaking, reading, counting or comprehending language. A speech therapist performs detailed assessments to customise a recovery plan suited to a patient's needs and goals.
Besides treating the language impairment, Huai Zhi also extends his knowledge to help patients and their families navigate the healthcare system.
He explained: "The physiological changes the patients experienced overnight can be very drastic. Not just the medical condition but also the psychological condition. Patients can be confused or disoriented or be in such bad condition that they become sad, angry or passive."
He added that the family and caregivers can also take up many challenges in care arrangements and might not be aware of the resources available that they can leverage.
Wealth of community resources
One such community resource he is actively involved in since 2019 is Aphasia SG – a ground-up initiative started by his fellow speech therapist friend, Evelyn Khoo. The organisation is led and run by trained volunteers and organises community programmes such as Chit Chat Café, Aphasia SG Choir, and Games/Craft Night for persons with aphasia and their caregivers.
He said: "Aphasia SG started with a simple idea – which is to provide a place for people with aphasia to chat and mingle. Clinicians see patients as individuals in a very controlled and safe space. Through a platform like this, they can speak comfortably, confidently, and be themselves.
"Also, I get to learn more about the non-clinical side of things such as setting up Aphasia SG from scratch, meeting like-minded people, organisations and causes – it opened our eyes to our community's needs," added Huai Zhi.
A dedicated member of the Aphasia SG management team, Huai Zhi wears many hats and has taken on many roles since the organisation's inception. From delivery man to a social media host, he lends a hand to ensure the events and programmes are relevant to the community and are successful.
Overcoming expectations
Running a non-profit organisation is no easy feat, especially without a regular cash flow of funds.
Huai Zhi shared: "One of the biggest challenges we face is funding, followed by time and fatigue. It has been more than three years and we still managed to run our programmes for free. Nevertheless, we still see meaning in the cause and we continue to contribute and dedicate our time.
"As we continue to grow, the services, support, network and structure that we have put in place have become very valuable for persons with aphasia. We aim to push more goals, devote our efforts to the projects and grow in terms of awareness – so that we can reach out to more families who require a community like ours."